What You'll Receive in this Wine Pack:
Whether you're a wine aficionado or simply looking to stock up for a special occasion, our Wine Case Special has something for everyone.
Up to 14 (12 for All White or All Red selection) unique premium wines in our 18 pack. There will possibly be duplicates of a few of our most popular wines! 

Less Than $7 Per Bottle Plus FREE Shipping
Packs may include the most popular grape varietals such as Cabernet Sauvignon, Merlot, Pinot Noir, Malbec, Chardonnay, Pinot Grigio, Sauvignon Blanc, Rose, and more.

High rated 750 ml wines from countries such as United States, Spain, Chile, Italy, Argentina, Portugal, France, and more!
Choose from a Mixed Wine Pack, All Red Pack, or All White Pack


*** PICTURE DOES NOT INDICATE THE BOTTLES THAT WILL BE RECEIVED.  ***
Examples of Wines Received in the Past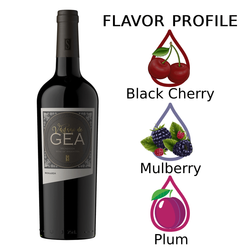 Gea Bonarda
Region: Argentina
ABV: 13.5%
Sale Price: $6.94 (normally $14.95)
Pairings: Gea Bonarda is a great match for pizza and pasta dishes with tomato-based sauces. The acidity in the wine balances the acidity in the tomato sauce, while the wine's fruitiness complements the flavors of the dish.
Tasting Notes
Nuanced notes of violets, all-spice, black cherry, plum, and tobacco are detected on the notes, while the palate offers generous fruit, medium body, and juicy acidity. The tannins are much lower than a Malbec, and much of that has to do with the lack of oak-aging, typical to Argentine Bonardas.
Giacondi Chardonnay
Region: Italy
ABV: 13%
Sale Price: $6.94 (normally $12.95)
Pairings: Giacondi Chardonnay has a crisp, refreshing acidity that pairs well with grilled chicken. The wine's subtle oak notes and creamy texture complement the charred flavors of the chicken, making for a delicious meal.
Tasting Notes
Bright notes of pear, green apple, and melon jump out of the glass. The palate is generous while also being on the lighter side of the Chardonnay spectrum. Careful vineyard management gives the wine a higher level of acidity, which keeps it fresh and allows the fruit to come out. Subtle flavors of apricot are present on the lengthy finish.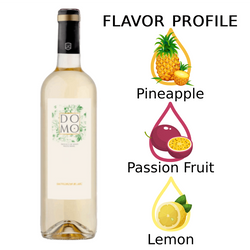 Domo Sauvignon Blanc
Region: Spain
ABV: 12.5%
Sale Price: $6.94 (normally $14.95)
Pairings: The bright acidity of Domo Sauvignon Blanc pairs well with seafood dishes such as grilled shrimp, ceviche, and sushi. The wine's citrus notes complement the flavors of the seafood, making for a delicious pairing.
Tasting Notes
Bright citrus aromas of lemon, lime, and grapefruit. On the palate, this wine has a zesty acidity that is balanced by a subtle hint of tropical fruit flavors such as passion fruit and pineapple. The finish is long and clean, leaving a refreshing sensation in the mouth.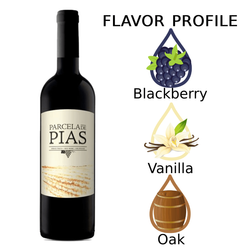 Vinho Parcela de Pias Tinto
Region: Portugal
ABV: 13%
Sale Price: $6.94 (normally $12.95)
Pairings: The earthy flavors of Vinho Parcela de Pias Tinto make it a great pairing for mushroom dishes such as mushroom risotto or mushroom pasta. The wine's flavors will complement the earthy flavors of the mushrooms.
Tasting Notes
A rich and full-bodied wine with a velvety texture and a well-balanced acidity. The flavors are intense and complex, featuring ripe dark fruits, such as blackberry, plum, and black cherry, along with hints of spices, vanilla, and oak. The tannins are firm yet smooth, providing a long and satisfying finish.
Payment & Security
Your payment information is processed securely. We do not store credit card details nor have access to your credit card information.
Customers who bought this item also bought