What You'll Receive in this Wine Pack:
Whether you're a wine aficionado or simply looking to stock up for a special occasion, our Wine Case Special has something for everyone.
Up to 10 unique premium wines in our 12 pack. There is a possibility for duplicates of of our most popular wines! 

FREE Shipping with a 12 pack case
Packs may include the most popular grape varietals such as Cabernet Sauvignon, Merlot, Pinot Noir, Malbec, Chardonnay, Pinot Grigio, Sauvignon Blanc, Rose, and more.

High rated 750 ml wines from countries such as Spain, Italy, Chile, Argentina, France, California, Australia, etc.


*** PICTURE DOES NOT INDICATE THE BOTTLES THAT WILL BE RECEIVED.  ***
Examples of Wines Received in the Past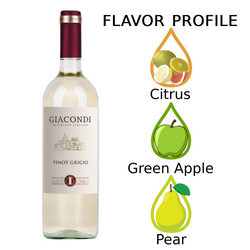 Giacondi Pinot Grigio
Region: Italy
ABV: 12%
Sale Price: $7.91 (normally $11.95)
Pairings: Light and fresh seafood such as oysters, clams, mussels, or shrimp. Also fresh salads with citrus or herb-based dressings.
Tasting Notes
The nose is wonderfully floral with notes of herbs, citrus blossom, thyme, and grapefruit. The palate is distinct; it's full-bodied, medium-high acid, and dry. Notes of lemon and grapefruit give way to a distinct salinity (island of Sicily!) and an excellent minerality. The finish is lengthy and dry, with refreshing acidity.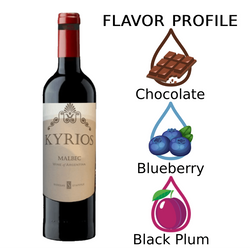 Kyrios Malbec
Region: Argentina
ABV: 14%
Sale Price: $7.91 (normally $12.95)
Pairings: Stews and casseroles with hearty meats and vegetables. Additionally, strong and aged cheeses like Manchego or Cheddar
Tasting Notes
Full-bodied, with notes of chocolate, tobacco, peppercorn, black plum, and blueberries. The palate is smooth, with medium-to medium-high tannins and more dark fruit and spice notes. The finish is plentiful with nice acidity and elegant fruit notes.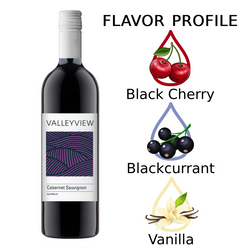 Valleyview Cabernet Sauvignon
Region: Australia
ABV: 14%
Sale Price: $7.91 (normally $12)
Pairings: Beef or mushroom stroganoff, or roasted vegetables, especially root vegetables like carrots and potatoes
Tasting Notes
On the nose, aromas of blackcurrant, black cherry, and plum are prominent, accompanied by notes of vanilla, cedar, and tobacco. On the palate, the wine is full-bodied and silky, with flavors of black fruit, dark chocolate, and a hint of spice. The tannins are firm and well-structured, giving the wine a long and satisfying finish.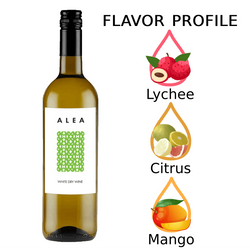 Alea White Blend
Region: Greece
ABV: 11.2%
Sale Price: $7.91 (normally $14.95)
Pairings: Light salads with vinaigrette dressings, such as a classic Caesar salad or mixed green salad. Also light pasta dishes, such as linguine with clams or lemon and herb spaghetti; Vegetarian dishes with fresh herbs and spices, such as stuffed bell peppers or roasted eggplant.
Tasting Notes
The nose is highly aromatic, full of wildflowers and spice notes. This mainly unpronounceable grape variety is somewhat Muscat in character, producing hints of lychee, perceived sweetness, and white pepper notes on the palate. The lively acidity makes this white blend a perfect afternoon aperitif or with a spicy chicken dish.
Payment & Security
Your payment information is processed securely. We do not store credit card details nor have access to your credit card information.
Customers who bought this item also bought